The Regan Room
Sleeps 2
En suite
Includes Breakfast
Garden View
"Everything was 10/10 We loved this short two day stay and would stay again, given the chance. Everything was simply beautiful. Thanks to the owners, we enjoyed not only the room and the delicious breakfasts, we revelled in the magnificent garden. We loved everything and wouldn't find fault with anything at all "
"My first B&B experience. Would be very happy to recommend this host and venue. The hosts are friendly and accommodating . Room is sunny, clean, warm and inviting. Bed is VERY comfy. Nice touches eg water and milk in fridge, 'treats' left out, good selection of beverages available in room. Location is good, easy to find"
"Should have stayed longer ,will next time around. The room was fantastic, high ceilings, very comfy large bed, wonderful views of the landscaped gardens.
Judith provided a large breakfast that took us over 45 mins to eat. The property is very well refurbished in the early 1920's period"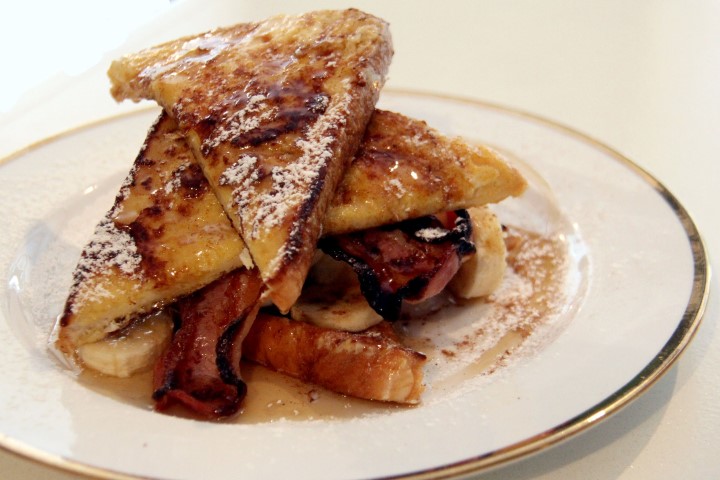 Your selection for breakfast is served at you selected time before 9:30am, in the dining or sun room. Please advise of any food requirements or allergies.
Continental Breakfast
Cereal, fruit, yoghurt, toast & toppings
Eggs Benedict
2 poached eggs on English Muffins with bacon and hollandaise sauce
French Toast
Egg dipped, fried toast with bacon, banana and maple syrup
Guest parking at front door
Unlimited WiFi available for guests
Complementary bathroom  toiletries
In room for guest food & beverages
Customise your breakfast if required
Available for guests to enjoy